Cannabis, also know as Marijuana, is one of the most difficult drugs to overcome in the UK. Its demand has increased, and accessibility has become easier, making it a highly sought-after substance. As consumption rises, tolerances develop, increasing the likelihood of addiction. Although a chronic marijuana addiction is hard to come by, without control and support, psychological dependencies can develop. If you're living with a cannabis addiction, or experience regular withdrawal symptoms, seeking support through addiction treatment and a medically supervised detox should be your next step. Reach out to our team here at Action Rehab before greater damage is caused.
You may believe that addiction won't affect you. However, addiction can and will affect anyone. Seek support before your habits escalate.
The effects of cannabis addiction
Cannabis is usually classified as a social drug. Its consumption begins innocently, with its promoted relaxing effects. Individuals are known to use cannabis to unwind or alleviate stress. However, from regular consumption, short-term side effects are likely. These include nausea, anxiety, increase of appetite and hallucinations.
As tolerances grow, withdrawal symptoms will present themselves, usually resulting in greater cannabis consumption. Here is where the vicious circle of addiction can develop. The main concern of chronic cannabis consumption is the effect it has on an individual's cognitive functionality. Long-term damage is probable, including memory loss, seizures and mental health issues.
A further concern of living with a cannabis addiction is the influencing factors on greater substance abuse. Those who use cannabis have greater probability of using further illegal drugs, causing greater damage to physical and mental health. Here is where a dual diagnosis will be present, resulting in greater rehabilitation.
If you are living with any short-term side effects, or acknowledge that a chronic cannabis addiction is present, reach out before psychological damage is caused. Although addiction can be overcome, the more damage caused will affect future quality of life.
When is a cannabis detox required?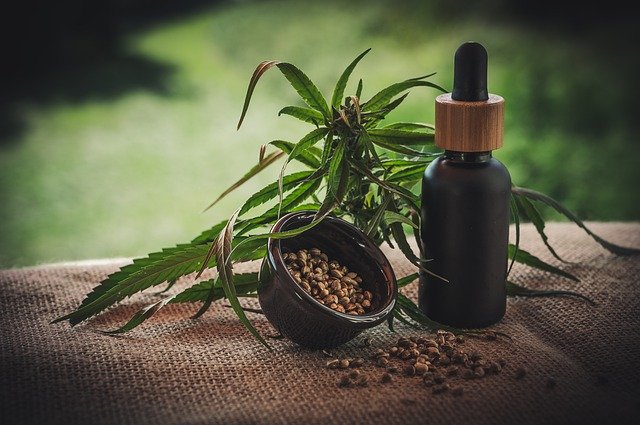 For some individuals, a cannabis detox may not be required. This will usually be the case when concerning a mild level of abuse. However, if an addiction is present, where consistent cravings are experienced, a medically supervised detox will be required.
This step is important for heavy users as it will boost long-term recovery probability. By completing a full detox, susceptibility to future addiction treatments will increase, easing the rehabilitation process.
What happens in a cannabis detox?
When completing the detox process, your cannabis intake will slowly be reduced over a period of time, while cleansing the body of any toxins. Removing thc will begin to reduce your psychological and physical connection to cannabis.
This is one of the most difficult steps of rehabilitation. Withdrawal symptoms will make an appearance, motivating greater use. However, if a client successfully completes a detox, greater likelihood of long-term recovery is present. As this is a difficult step, our medical professionals will control your detox, along with the reduction of the substance to ensure your health is maintained. Post detox, further addiction treatments may be required, especially for those experiencing mental health issues. This will ensure that an addiction has completely diminished.
Please be aware that drug tests will be completed to ensure you are progressing throughout your time of rehabilitation. Please also be aware that detox programmes will differ in timescales. This will all depend on progression, along with the severity of previous consumption and side effects. We will aim to follow an efficient detox process, however, will ensure your cannabis addiction has diminished before recommending the next steps.
What are the symptoms of Cannabis Withdrawal?
When struggling with an addiction to Cannabis and entering a detox period, it is possible to experience withdrawal symptoms. Cannabis withdrawal symptoms can differ between each individual depending on factors such as how much Cannabis they usually consume and Cannabis is used alongside another drug.
Common Withdrawal symptoms can include:
Stomach problems
Appetite loss
Depression
Chills & Sweating
Cravings
Mood changes
Irritability
Insomnia
Headaches
Attention problems
Cannabis withdrawal is not as dangerous as the withdrawal process of other drugs or substances such as Alcohol. However, it isn't without its dangers and should be carried out under the supervision and guidance of a professional.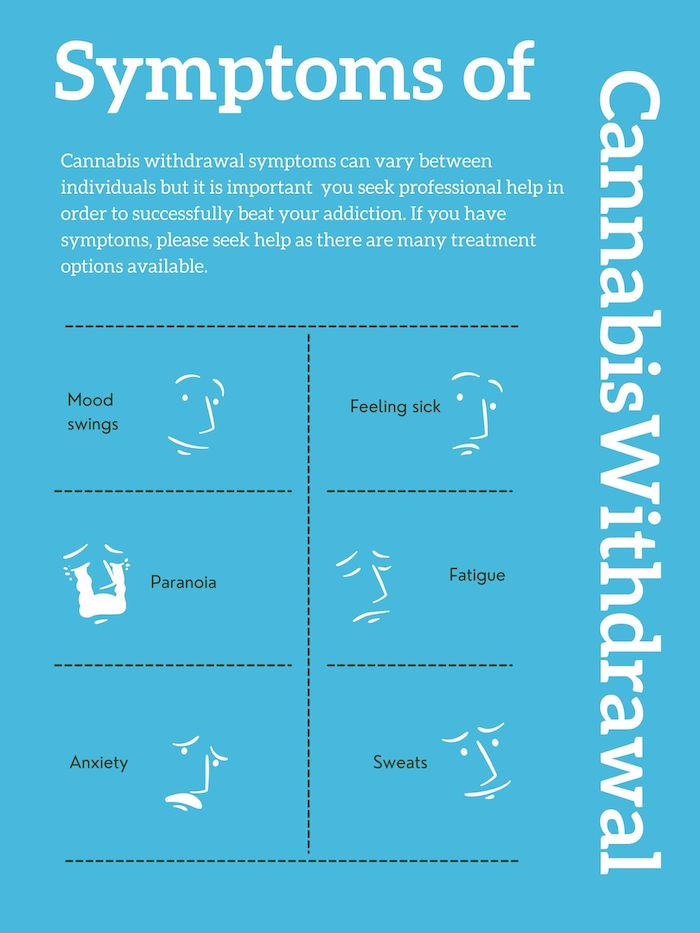 Alternative addiction treatments
Depending on your circumstances, alternative addiction treatments may be required to diminish your cannabis addiction. Here at Action Rehab, we understand that all addictions are different. We further understand that the effects of cannabis differ. With this in mind, each of our clients will complete a personalised treatment programme to improve recovery rates.
For individuals living with mild side effects, a standalone detox will be required. However, for individuals living with mental health issues, such as anxiety, paranoia and depression (all common for those abusing cannabis), behavioural therapies will be required. This will help to improve cognitive functionality and health. Additionally, these therapies will help to transform opinions on drug abuse, along with motivating a drug-free future.
Treatment options you can expect to complete alongside a detox include cognitive behavioural therapy, motivational therapy, group sessions, individual counselling and family therapy. Each are industry leading addiction treatments, designed with recovery in mind.
Alongside psychological treatments, our team will work with you to boost your understanding of addiction and drug use. Within these educational sessions, coping mechanisms will be communicated to help you deal with any future relapses. Drug relapses are probable, depending on your progression throughout rehab and desire to recover long-term. To reduce likelihood, our team will continue to support all clients post detox and treatment through aftercare, outpatient services. We are passionate about ensuring recovery is probable for all associated clients.
Our support here at Action Rehab
Here at Action Rehab, we are specialists in addiction and mental health recovery. We have a number of partnering, reputable rehab centres across the UK, on hand to support individuals through both treatment plans and detoxes.
Each of our rehab centres offer first-class, around the clock support, a home from home environment, and our leading evidence-based treatment. Each have a high recovery rate, ensuring that those whole complete a detox, treatment programme and aftercare services, lead a positive, addiction-free future.
If you are suffering with a drug addiction, such as a cannabis fixation and/or any connected mental health issues, reach out to our specialised team today. We will firstly understand your addiction greater, followed by a recommendation to one of our rehab centres. From here, a medically supervised detox will be completed to begin your rehabilitation, likely followed by behavioural therapies to promote full recovery.
Contact our team before greater damage is caused. Although little side effects may currently be experienced by consuming cannabis, life-long cognitive impairment is likely, without seeking the right support. We can help you through this difficult time through our referral services.
Get FREE Confidential Advice Regarding Cannabis Detox
Speak to us for FREE and confidential advice regarding Cannabis Detox and how it can help combat your addiction.
GET IN TOUCH TODAY
FAQ's
---
Is a Cannabis detox dangerous?
Although withdrawal symptoms for a cannabis detox are not ad dangerous as some other drug withdrawals, individuals are still presented with symptoms that that could make becoming addiction free harder. We recommend the help of a trained professional to give you much needed help and guidance through any detox.
How long does Cannabis detox take?
Detoxing from Cannabis can differ between individuals. This can be due to the amounts of cannabis used. Whilst everyone is different, typically after 2 weeks of a detox individuals say their withdrawal symptoms improve.
Although it is possible to attempt to detox from cannabis at home, It is always recommended to seek out the help of a trained professional. Home detoxing in most cases is less successful due to factors such as being in their usual home environment which could be a trigger. If you are considering a cannabis detox, reach out to our team today.