Unlike drugs, alcohol affects every part of a person's body. Detoxing can therefore be quite challenging, as can diagnosing alcohol withdrawal symptoms. Keep reading this page to learn more about the symptoms of alcohol withdrawal and how we can help you stop drinking.
Get FREE Confidential Advice Regarding Alcohol Detox
Speak to us for FREE and confidential advice regarding alcohol detoxification, whether its you or a family member/friend. You are not alone.
GET IN TOUCH TODAY
What is a Alcohol Detox?
In order to successfully complete an alcohol detox, you should first be admitted into a rehab facility where you can be closely monitored at all times to see how your body reacts to withdrawing from the substance. The benefits of this is so detox medications can be administered to help alleviate any severe symptoms.
The harmful toxins in your body from Alcohol must be completely flushed out the bloodstream via a medically assisted detox before the next stage of residential rehabilitation can take place.
Withdrawal symptoms experienced during alcohol detox can be unpleasant, uncomfortable and potentially very dangerous; therefore it is important to detox in a safe environment under the supervision of addiction recovery specialists where risks can be monitored.
Alcohol withdrawal symptoms occur due to the body becoming reliant on having a certain level of alcohol within their bloodstream. When the alcohol levels in the blood start to decrease it triggers a chemical imbalance in the brain which triggers certain phycological and physical responses, otherwise referred to as 'withdrawal symptoms'.
This can refer to the way a person feels either between drinks (in the case of an alcoholic), or during the detox process when alcohol is removed from the bloodstream over a period of time.
When undertaking alcohol detox, withdrawal symptoms can start to take effect within 4-6 hours of a person's last drink.
If you are wondering whether you might be addicted to alcohol, experiencing withdrawal symptoms is clear sign to look out for when establishing whether your drinking habits have turned into addiction.
If after a few hours from your last drink you start experiencing symptoms such as anxiety, shakes, sweats, nausea or dizziness, you will most likely be suffering from addiction and should seek help right away.
We are fully committed to helping people recover and seek help for alcohol addiction. We understand that it can be worrying and frightening to think about the prospect of giving up alcohol if you are addicted to it, and we are here to help you on your journey through alcohol detox.
We can help you live a life that is free from the unpleasantness and vicious cycle that is alcohol addiction. Get in touch with our compassionate staff today for help and support – together we can refer you to a clinic that can get you started on with your safe alcohol detox.
Causes Of Alcohol Withdrawal Symptoms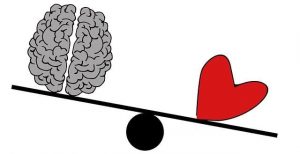 As touched on above, the main cause of alcohol withdrawal symptoms is the body struggling to cope after an alcohol detox has started to push all the toxins out of your system. This is mainly related to the brain building up a dependency to the substance so removing can cause a chemical imbalance.
These chemical reactions within the brain is a clear sign that your body has become accustomed to the continuous presence of alcohol, to contract alcohol absence from the body the brain will instead start to produce more natural chemicals from sources such as food to keep itself and the body functioning,
This is why most rehab centres also incorporate a health nutritional plan alongside your alcohol detox programme so your brain is getting the right nutrients it needs to produce certain chemicals that are essential to recovery.
When faced with withdrawal symptoms, individuals are put on a slow alcohol detox which can last up to 10 days, this makes the process safe but also means that the body can fully adjust itself to it's normal functioning state.
Severity of alcohol withdrawal can be marked based on what symptoms are experienced and how much of an effect they are having on the individual.
Symptoms such as nausea and vomiting, sweating, anxiety, tremors, hallucinations, headaches and feeling disorientated are common in alcohol withdrawal.
The Clinical Institute Withdrawal Assessment for Alcohol (CIWA) has produced a scale that can score these symptoms as a of determining the severity each individual's addiction.
The highest score a person can have is 67, and anyone who reaches a number higher than 20 is said to have very high degrees of alcohol withdrawal syndrome, with an increased risk of suffering from delirium tremens. Scores of 15 or lower are considered mild cases of withdrawal.
What Is Delirium Tremens?
During the process of a alcohol detox you may experience Delirium trmemnsDelirium tremens is what happens when the body reacts to a sudden change in alcohol levels in the bloodstream. The brain becomes confused and does not know how to react or how much of a particular chemical it needs to produce to bring stability to the body.
This causes issues within the brain and nervous system as they both struggle to function properly. You should seek immediate help if you or someone you love could be suffering from delirium tremens.
The symptoms of delirium tremens are:
• Hallucinations
• Vivid nightmares
• Tremors
• Increased heart rate
• Panic attacks
• Irrational thoughts and behaviour
• Sweats
• Shaking
• Confusion
• Agitation
• Fluctuating temperature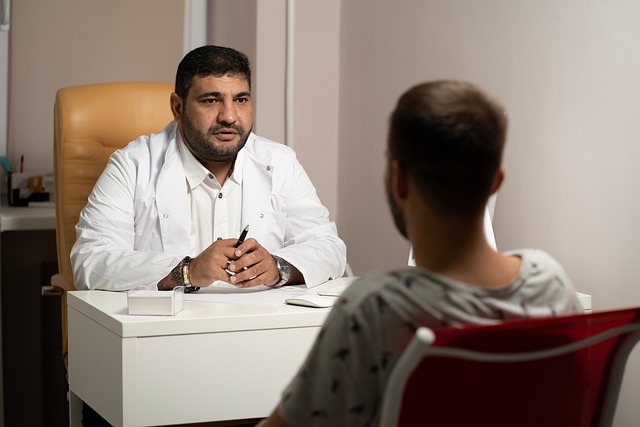 Detoxing From Alcohol
Before you undertake an alcohol detox in an appropriate rehab facility, you will be given a medical assessment to determine your overall health and to talk through the detox process with your specialist.
When alcohol detox begins, you may be given detox medications that your specialist feels are necessary and nutritional supplements to help your body fight withdrawal symptoms.
Staff at your alcohol rehab clinic will monitor you closely to ensure you are safe and healthy while you enter the withdrawal phase. As the treatment plan continues, so will the ongoing medication and observations.
It is likely that after two days you will feel generally unwell as a result of your withdrawal symptoms. Providing there are no further health complications, these symptoms should start to subside after a full week.
During this time, you may also be given additional detox medications alongside regular one to one counselling to help you cope with your long-term cravings.
How Long Does It Take To carry out an alcohol detox?
It is important to remember that every individual reacts in their own way to alcohol detox treatment, so completion times will vary. The average patient generally successfully detoxes from alcohol within a week.
During the first 24 hours, you are likely to experience nausea and vomiting – this is perfectly normal, and you should not be alarmed by this. You may also experience difficulty sleeping. These symptoms are however good signs that the body is trying to recover and cope without alcohol being present in the bloodstream.
During days 3-4 of an alcohol detox, you may experience more uncomfortable withdrawal symptoms such as raised body temperature, shakes, sweats and feeling anger, irritability or aggression. These symptoms will subside over days 5-6, until you begin to feel normal towards the end of the week.
Always remember that every person is unique, and your own experience of detox will be different to that of someone else's. Detoxing and rehab do however continue to be a successful method of combating alcohol addiction.
Seeking Help If You Are Dependent On Alcohol
If you feel as if alcohol consumption is taking over your life, or know someone who has drinks excessively and requires help before it becomes life threatening, then we are here to advise you of the treatment options which are best suited to you.
Get in touch with us today for help, support and to be referred to a clinic that can help you get back on track via an alcohol detox programme.
FAQ's
---
Can a person die from alcohol withdrawal?
Although the majority of addicts are able to detox from alcohol with only mild withdrawal symptoms being experienced there are some cases that can become very severe and even life threatening
Delirium Tremens is a serious condition that can be developed from withdrawal and can result in the risk of developing heart attacks, seizures, strokes, feelings of disorientation and confusion.
What happens if withdrawal symptoms become too severe?
If you are experiencing withdrawal symptoms that are deemed to be too severe to be safely handled by addiction recovery staff then you will be moved to your nearest general hospital so a doctor can look over your condition.
Is nutrition provided during alcohol detox treatment?
Most in client residential rehab clinics provide nutrition plans with meals that are prepared by an onsite chef. Good nutrition is incredibly important during detox as it gives the brain much needed energy which is taken away when withdrawing alcohol from the system.
Who is at risk of alcohol withdrawal delirium?
Alcohol withdrawal delirium risks are higher within individuals that have been abusing alcohol for longer periods of time, have other health problems, and have a past history of alcohol withdrawal.
Do I need to attend an alcohol detox centre?
The best and safest way to carry out an alcohol detox is at a clinic where you will be treated by trained medical staff who will ensure your safety and help manage your withdrawal symptoms.