Something that may often get overlooked is the financial toll that comes along with addiction.
Whether it is drugs or alcohol, you may be surprised to see how much substance abuse takes a toll on your wallet, as well as your health.
Even if you class yourself as a casual drinker, or just dabble in and out of drugs, there is still a huge dent in your bank account that you have nothing to show for.
One of the main issues is that in the UK in particular, most social events take place surrounding or at least involving some level of alcohol, it doesn't necessarily help that there is the typical "British pub culture" that weaves itself into work-places, family gatherings and more.
That being said, though there is nothing wrong with casual and social drinking from time to time, it is important to do all of this in moderation and for any hard drugs, none at all.
Sadly, there has become a normalisation with doing hard drugs, for some people, every weekend. This normalisation needs to be diminished, and one way that might deter you is the sheer amount of money that is going down the drain because of it.
One of the more scary things about your money going on drugs is the relationship between debt and addiction. It can be easier than you think to turn from a casual drinker or drug user to an avid one that begins to plummet down the hole of debt to feed their drug or drinking habits.
This can be an incredibly slippery slope, one minute you're doing drugs for fun, then you're doing them to survive through the next day – don't let this be you. Whether you have the disposable income or not, it is never a good idea to spend it on drugs and alcohol, allow us to show you why.
Below, you can find an extensive infographic on the money spent on drugs and alcohol – from casual drinkers to binge drinkers and even those with substance disorders.
Share this Image On Your Site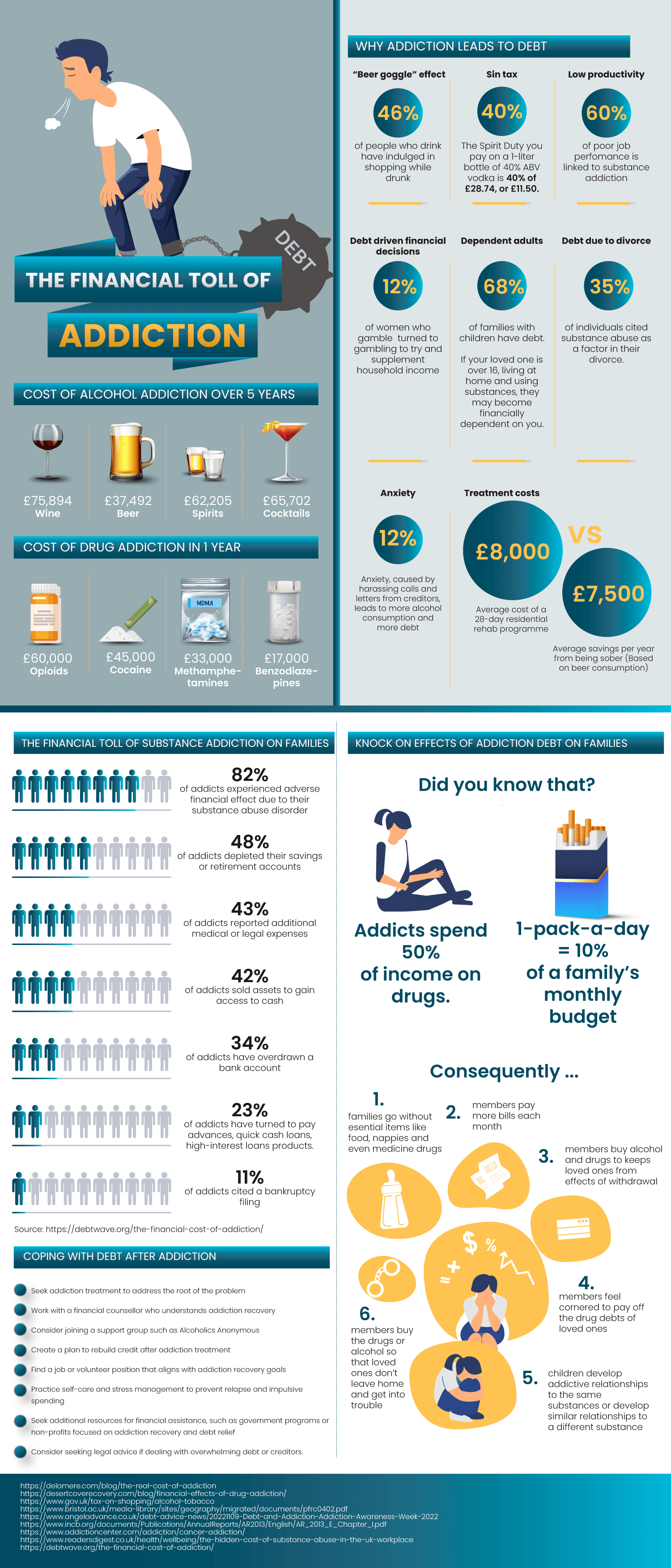 Posted on Tuesday, March 21st, 2023 at 6:07 pm in Latest News.