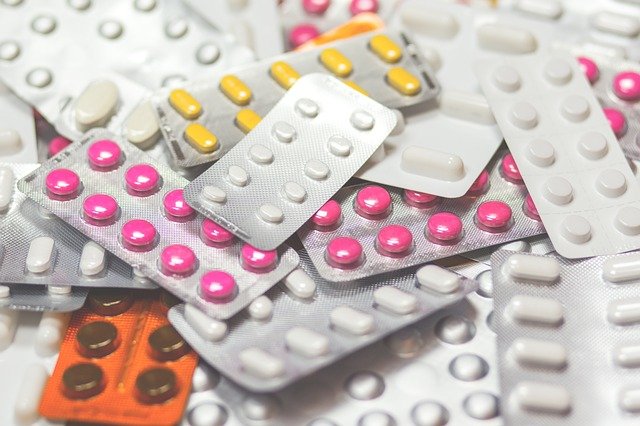 NHS primary care services prescribed a total of 73,807,554  controlled drug items in 2021.
Safe when consumed as recommended by a medical professional, prescription drugs alleviate pain and ensure that ongoing symptoms can be managed.
Although prescription drugs work to improve the quality of an individual's life, addictions to prescription drugs, such as opioid pain relievers, benzodiazepines and antidepressants, can develop if they are abused.  Addictions can also develop if prescription drugs, such as co-codamol, are taken for a prolonged period.
To understand how prescription drug abuse is harmful, numerous studies have been conducted across the world.  Recent findings highlight that 7.2% of adults in the United Kingdom abuse prescription drugs each year. An additional 7.6% of adults abuse prescription drugs that have not been prescribed to them.
Though the NHS provides a wealth of guidance to mitigate the risk of prescription drug abuse, and preventative interventions are carried out to reduce the number of people abusing prescription drugs, understanding how prescription drug abuse is harmful is essential.
Find out more about how prescription drug abuse is harmful here.
What Are Prescription Drugs?
Defined as drugs that are prescribed by medical professionals such as doctors and nurses to treat specific illnesses or conditions, prescription drugs are categorised into several different groups.  These groups include opioids, depressants and stimulants.
Typically prescribed to those suffering from chronic pain, opioids effectively reduce moderate and severe pain. One of the most widely abused prescription drugs, approximately 9.7 million people misuse opioids each year.
Unlike opioids, depressants do not treat pain.  As depressants include sedatives, they essentially reduce brain activity.  This makes them extremely beneficial for individuals who suffer from anxiety disorders, panic disorders and sleep disorders.
Stimulants, on the other hand, increase alertness, attention and energy. These particular prescription drugs are commonly offered to individuals who require treatment for attention deficit hyperactivity disorder, or ADHD as it is otherwise known.
Noticing The Signs and Symptoms Of Prescription Drug Abuse
Although prescription drugs enhance many people's lives, prescription drug abuse is a widespread problem.  Yet, when the signs and symptoms of prescription drug abuse are recognised, treatment can be administered either by a medical professional or a rehab to reduce the risk of addiction.
Whilst determining whether an individual is abusing prescription drugs can be difficult, there are several signs and symptoms to look out for.  These include physical symptoms, psychological symptoms and behavioural symptoms.
The physical signs and symptoms of prescription drug abuse include the following:
Slurred speech
Flu-like symptoms
Weight loss
Weight gain
Reduced personal hygiene
Changes in skin tone
Bloodshot eyes
Lack of coordination
Unlike the physical signs and symptoms of prescription drug abuse, the psychological signs and symptoms cannot be seen by the naked eye.  This is because these signs and symptoms impair an individual's thoughts and mental state.
Below, we have outlined a number of the most common psychological symptoms that are experienced as a result of prescription drug abuse.
Insomnia
Restlessness
Irritability
Depression
Anxiety
Paranoia
Reduced motivation
Low moods
As the physical and psychological signs and symptoms of prescription drug abuse arise and hinder an individual's life, behavioural signs and symptoms will surface.  We have shared several behavioural changes that signal prescription drug abuse below.
Isolation from others
Mood swings
Lying
Secretive behaviour
Reduced performance at work
Avoiding certain places or people
Financial difficulty
Legal issues
These signs and symptoms not only disrupt the sufferer's life, but they can be extremely harmful to the lives of friends, family members and even colleagues.
Understanding How Prescription Drug Abuse Is Harmful
When it comes to understanding how prescription drug abuse is harmful, it is important to understand that abusing drugs affects people differently.  Although the signs and symptoms of prescription drug abuse are extremely common, they may not be experienced by all.
However, left untreated, the signs and symptoms of prescription drug abuse can give way to a plethora of short and long-term illnesses which, in some instances, are irreversible.  Prescription drug abuse also leads to addictions, which require intense medical treatment.
It should also be noted that prescription drug abuse amplifies mental health problems such as depression and anxiety.  For example, when abused, depressant drugs give way to psychosis, paranoia and schizophrenia.
Addiction Treatment Options Available
Though prescription drug abuse is harmful, there are fortunately many treatment options available.  Greatly varying, treatment options include detoxification, individual therapy, group therapy, psychological therapy and well-being therapy.
To ensure that appropriate treatment is provided, rehabs, such as those we refer people to, conduct pre-admission assessments and clinical assessments to evaluate the effect that abusing prescription drugs has had.  Conducted by medical professionals and psychologists, these assessments review an individual's physical health and psychological health.
Irrespective of the addiction treatment options available, treatment firstly ensure that prescription drugs are withdrawn from through a medically induced detoxification.  Withdrawing from prescription drugs can be challenging and can cause a number of withdrawal symptoms such as nausea and headaches to arise.  Though uncomfortable, these symptoms indicate that treatment is working.  They usually alleviate within seven days.
Following detoxification, rehabilitation is encountered.  This particular treatment option combines psychological and well-being therapies to help those struggling with addictions understand underlying factors and determine how to make a long-term recovery.
Many rehabs also offer dual diagnosis treatment.  Dual diagnosis treatment combines prescription drug addiction treatments with mental health treatments to ensure that both conditions can be overcome simultaneously.
Contact Us Today
As many people are often unsure of how prescription drug abuse is harmful, taking the time to understand prescription drug abuse can be lifesaving.  Doing so also ensures that treatment options are understood.
If you abuse prescription drugs and wish to seek help, we can support you in embarking on a journey to a drug-free life here at Action Rehab.  By contacting us today, our team will discuss your treatment and rehab options with you and ensure that you can secure treatment as soon as possible.
Likewise, if you are worried that a loved one or friend abuses prescription drugs, contact us today to make a family or friend referral.
Sources
https://www.cqc.org.uk/publications/safer-management-controlled-drugs-annual-update-2021#:~:text=During%202021%2C%20NHS%20primary%20care,with%202020%20(74%2C238%2C158%20items)
https://www.drugabuse.gov/publications/principles-drug-addiction-treatment-research-based-guide-third-edition/frequently-asked-questions/can-person-become-addicted-to-medications-prescribed-by
https://fpm.ac.uk/opioids-aware-clinical-use-opioids/current-uk-data-opioid-misuse
https://pharmaceutical-journal.com/article/news/government-launches-review-of-prescription-drug-misuse-in-england
https://teens.drugabuse.gov/drug-facts/prescription-drugs
https://www.ncbi.nlm.nih.gov/pmc/articles/PMC2711509/
https://www.hhs.gov/opioids/about-the-epidemic/opioid-crisis-statistics/index.html
https://www.drugabuse.gov/publications/drugfacts/prescription-cns-depressants
https://www.drugabuse.gov/publications/drugfacts/prescription-stimulants
Posted on Friday, October 15th, 2021 at 12:56 pm in Addiction, Latest News.