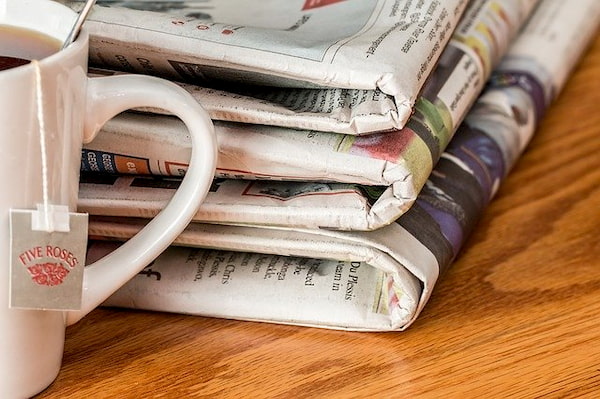 Here at Action Rehab, we're very familiar with treating common mental health issues. More recently, Coronavirus has drastically affected all of our lives in many different ways. Not only has it had an impact on our physical health, it's more significantly impacted our mental health. Many of us aren't used to staying at home for long periods, self-isolating or social distancing, therefore it's been a difficult and immediate adjustment. It's important now more than ever, that together we focus on managing mental health during these unprecedented times. For further advice and mental health support, please call our team on 0151 268 6992.
Why has Covid-19 affected our mental health?
There are a number of factors as to why Coronavirus can negatively affect our mental health. In addition to coping with the uncertainty of a new threat surrounding us, many of us have lost our jobs as a direct result of the virus, causing great concern for our livelihoods. We've been unable to seek comfort in our family and friends as we self-isolate or social distance, making the unnerving feeling of quarantine even more intense. Of course, we've been relying on the media for a lot of information and for guidelines on how we should be behaving during UK lockdown. It's difficult to escape the incessant torrent of conflicting views and advice in the media, adding additional stress and anxiety to the matter.
How should you be taking care of your mental health during Covid-19 lockdown?
There are a number of useful self-care ideas and tips for better mental health, to help you cope during these challenging times. These are simple things we can do to improve our outlook on the situation and to make sure we're taking care of ourselves and those around us as best we can.
Voice your concerns: Try to remember, it's absolutely normal to feel scared or worried about Coronavirus. By sharing your concerns with friends or family, you'll be helping yourself and possibly helping them too. If you prefer, there are plenty of useful helplines that you can speak to.
Stay connected: However difficult it may seem right now, maintaining healthy relationships is extremely important for our mental health. If you're able to, we'd recommend meeting up with someone you trust or connecting over the phone, video calls or social media; this will help us to not feel so isolated.
Practise self-care: It may now seem easy to sleep in for half of the day, not bother getting dressed and eat lots of junk food. But it's important to maintain as much of a normal and healthy routine as we can. Make sure you're eating well, getting enough sleep, and staying hydrated; this will have a huge impact on how you feel.
Preparation is key: As Covid-19 continues to develop, there is a lot of uncertainty around. It may help you to feel as prepared as you can be by staying updated with government guidelines and thinking through how these will impact your typical week.
Understand the facts: With so much information flying around about Coronavirus, it can be difficult to know what to believe. To ensure you fully understand what's happening, find a credible source such as gov.uk or the NHS website; you can then fact check against information from social media, newsfeeds, or word of mouth. It may also be useful to limit yourself to the amount of time you spend reading, watching, or listening to coverage on Covid-19. It's essential for your mental health to have a break from obsessing over lockdown procedures.
Focus on self-care: Remember to be kind to yourself, don't feel pressured into doing anything you don't want to do. If you don't feel up to seeing anyone or doing anything, then that's fine too. Being able to recognise when you need a break is a great quality to have and will help when you're managing mental health.
Offer your support to others: Being able to help other people can benefit your mental health just as much as it can benefit theirs. Try to be more conscious of how others could be feeling, what can you do to help them?
Stay active: Physical health and mental health are very closely connected. More often than not, improving our physical health can have a knock-on effect and improve our mental health too. Particularly during UK lockdown, it can be easy to fall into unhealthy habits and become less active. Exercise boosts your mood almost straight away, making you feel revitalised and more energetic. It'll help to eat healthy, well-balanced meals, drink lots of water and take part in regular exercise.
Get enough sleep: Having a good night's sleep can make all the difference to a good day or bad day, it's essential that you try to maintain a regular sleeping pattern. If you're struggling, you can try cutting back on your screen time before bed, drink less caffeine and create a more relaxing environment where you sleep.
Distract yourself: Have you ever tried keeping note of your thoughts or feelings? This can be a really useful method in offloading any concerns you may have, helping to clear your mind in the process. It's a good opportunity to try new things like baking, reading, painting, exercising, or learning a new language. There are lots of activities you can do at home to help keep your mind focused on other things.
Do you need additional support with your mental health?
If you're still feeling overwhelmed by the effects of Coronavirus, then mental health charity Mind or the Samaritans can provide additional support. You may also find it useful to access online therapy sessions, these are completely confidential and take place with a trained mental health therapist. There are things you can do and people you can speak with who can help you stay positive during these challenging times. You're not in this alone.
Posted on Tuesday, September 22nd, 2020 at 12:12 pm in Latest News.