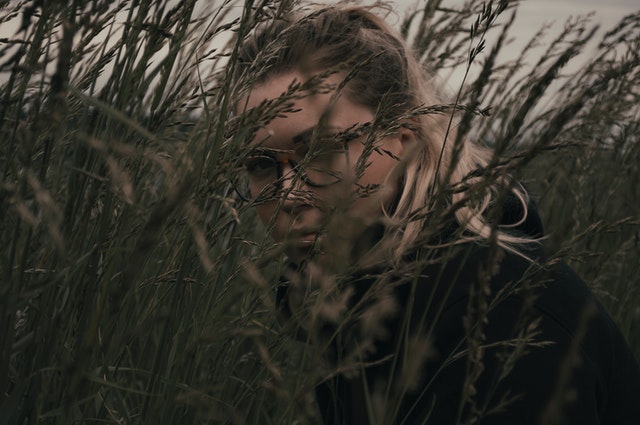 On an initial basis, it's very common for users to hide their habits. Whether that's to save face, to lead an uncomplicated life, or to reduce the risk of judgment or disappointment, secret drinking and hidden substance abuse are general responses.
Are you however worried about a loved one, down to witnessing such change in their life, possibly linked to addiction? For you to spot the hidden signs of addiction will be highly beneficial for them, although potentially unwelcomed at the start.
Those who do hide their problems, those who struggle to admit addiction, those who live in denial and hide from the realism of substance abuse are found to see acknowledgement and acceptance as challenging. A self-referral will therefore be out of the question, which is where you come into play.
Understanding hidden addiction, as a coping strategy is a must. Paired with gauging the hidden signs of addiction, and you'll be positioned to share your concern and hopefully activate a referral.
While addiction is a sensitive topic to approach, which will make it harder to offer your support, this is the time that your family member or friend will need you the most.
Here's some insight into secret drinking and hidden drug abuse, to gauge whether such actions, behaviours and changes are masking an addiction.
If you require support with your approach, here at Action Rehab, we're here, we're experienced, and we're committed to helping all parties through addiction.
Hidden Addiction
It's easy to see why many individuals do hide their problems. We live in a world that defines speaking out, mental suffering, and hardships as weak.
Through such stigmatisation, many individuals, finding themselves with drug and alcohol problems will instead suffer internally, through hidden addiction.
It is however very sad to think that many people, right now, are suffering in silence, to avoid myths and incorrect outlooks of addiction, mental health issues and the necessity of support.
In fact, someone you may know may be doing just that, by masking their consumption, habits, and side effects, to avoid the realism of addiction.
We do not say this to scare you, but to increase the need for greater awareness around hidden addiction and the signs of its possibility.
Without awareness, we will continue to live our lives believing that help will be asked for in the event of addiction, which sadly isn't a doable step for many addicts.
Whether you're worried about a loved one, due to possible drug and alcohol problems, or hope to increase your awareness for any eventuality, it's time to gauge the hidden signs of addiction.
By doing so, you could provide support through some of the darkest times of addiction, turning a lonely, hidden time into a supportive and caring moment of realisation and acceptance of intervention.
The Hidden Signs Of Addiction
While some of the below may be indications of further problems, they also highlight the potential of a hidden addiction, which we encourage you to take seriously.
If you do happen to spot the hidden signs of addiction, through the behaviours and changes encountered by a loved one, it is recommended that you consider guidance to secure your approach.
Hidden signs of substance abuse and alcoholism include:
• Detachment and isolating behaviour from friends, family, and responsibility. Those who are hiding habits or changes in behaviour will tend to withdraw from everyday life, from the roles they play to the relationships they have and to the responsibilities that they are accountable for.
• A hidden sign of addiction is displayed through physical struggles, changes, and deterred wellbeing. While such changes can also indicate further illness, with the pairing of drug or alcohol consumption, such drastic change can be a sign of a much deeper problem.
• Withdrawal from drugs and alcohol is a clear sign of addiction. This far, withdrawal symptoms may have been hidden from you, along with the consumption of drugs and alcohol. Any apparent changes to behaviour, wellbeing, mental health, and lifestyle are indicators of addiction.
• Hiding substances away from others, from tangible goods to their consumption is one of the hidden signs of addiction. While this isn't displayed by every addict, it is by those who live in denial or hope to maintain secrecy.
• Apparent adaptations to your relationship with a loved one will also be a definite sign of a deeper problem. Thus far, if you've experienced a supportive, equal relationship, which incurs unexplainable change if paired with substance abuse, can be a cause for concern.
Ultimately, if you notice any form of withdrawal, any form of change, any form of negativity, and any form of damage, such recognition could be the hidden signs of addiction.
In the event of such recognition, it's important to be sure of your concerns, along with approaching your loved one in the correct manner.
The Importance Of Helping A Loved One Through Addiction
A hidden addiction can be very difficult to live with. Through such secrecy, it can be easy to trick oneself and others that everything is fine and that drug and alcohol consumption rates are normal.
Through such an outlook, spotting the moment where support, treatment and withdrawal are necessary can be tough, which is why many individuals do spiral down the addiction route.
Without personal acknowledgement, it will therefore require the support of others, which may initially be unwelcomed, yet at some point, it should be accepted and valued.
Helping a loved one through addiction can therefore ensure that they receive the support they require, at the right moment, to reduce the impacts of addiction. It can also showcase that people do care, that judgment isn't a risk, and that hiding such behaviours is unnecessary.
You can transform the future of a family member or friend by being aware of the hidden signs of addiction, and how to act on such concern with compassion and approachability.
Our Support Services Here At Action Rehab
A hidden addiction is complex, is even harder to work through and is a significant distortion of reality. We are therefore here to support all parties, to familiarise such diagnosis, while also providing optimal forms of support throughout the recognition stage.
If you are worried about the habits of your loved one, we're here to offer guidance on how to approach a referral and the idea of rehabilitation.
We're also here to increase the clarity of hidden addiction, as this is an unknown experience, difficult to digest for many.
Reach out for our support, to support those around you in need through hidden substance abuse and alcoholism. Spotting the signs could transform their life, outlook, and mindset on support.
Posted on Friday, June 25th, 2021 at 9:25 am in Addiction.