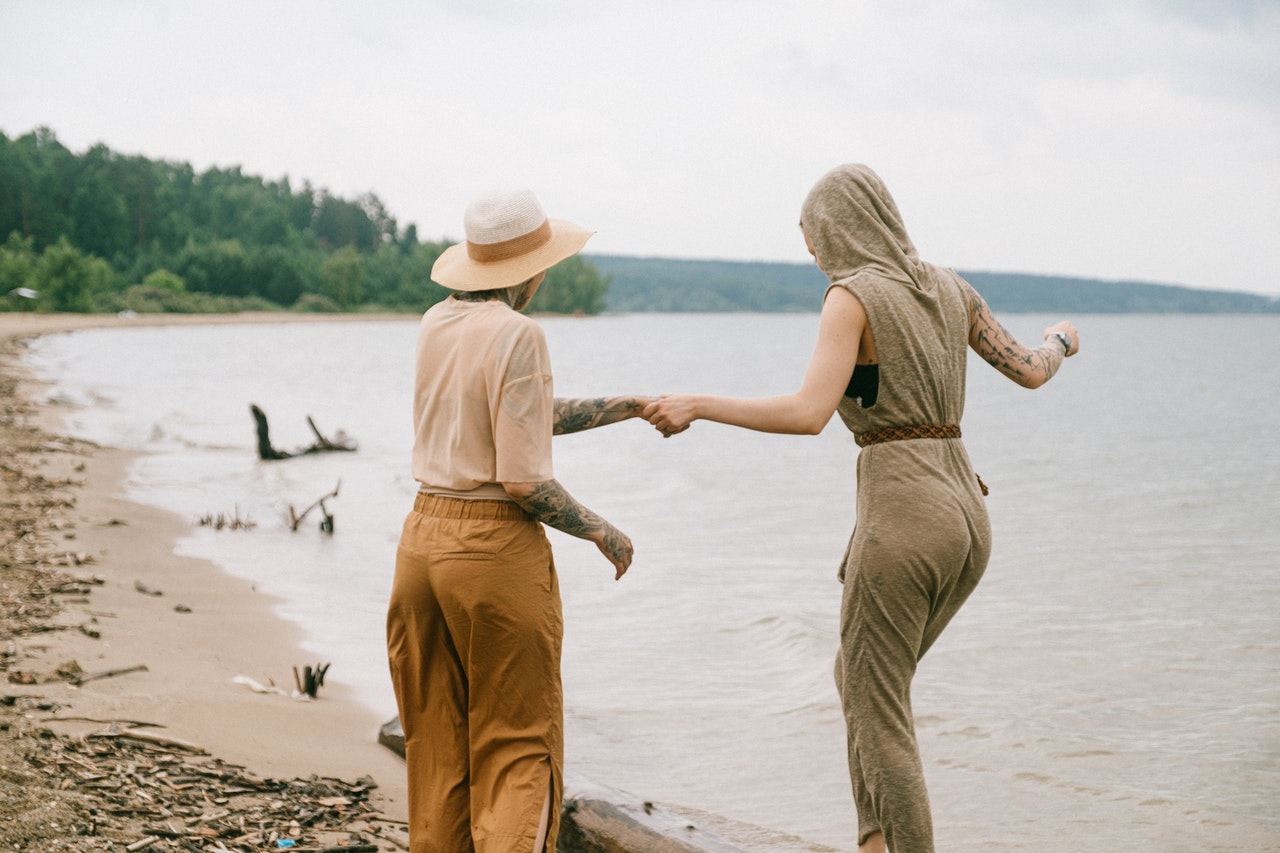 Addiction is a serious problem and can have a huge impact on both your own life and your loved ones and others around you.
Whether you are dealing with substance misuse or a behavioural addiction such as gambling addiction, it's crucial that you get the help that you need.
An unchecked addiction can cause untold damage to your physical and mental health, wreck your work life or education and tear families, relationships and friendships apart.
Addiction can be successfully treated but not all addiction treatment programmes are the same and you may find that some are more suitable than others.
Finding the right Addiction Treatment Centre for you
Every person struggling with an addiction is an individual with their own unique circumstances, issues and requirements. Seeking help of any kind is a big step forward but it's also important to make sure you get the right help for your own personal circumstances.
Some questions can include:
Do I want to stay in residential rehab or attend an outpatient programme?
What kinds of addiction are treated?
Do I also need treatment for a mental health condition?
What treatment options are available?
How long is the treatment programme?
How much does it cost?
Where is the addiction treatment centre located?
Outpatient versus Residential Addiction Treatment
The two main types of addiction treatment are rehabilitation programmes delivered at a private drug and alcohol rehab and outpatient treatment programmes.
A residential or inpatient programme will see you 'living in' at the rehab centre. This has several advantages as it places you in a calm and secure environment where you can focus on your recovery with no distractions.
The difficult and potentially dangerous detoxification process, which is a major part of recovery from drug or alcohol addiction, will be done under medical supervision. A stay in a residential rehab will also allow provide round the clock support and allow a complete holistic treatment programme to be delivered in a structured and organised way. 
With outpatient or community-based treatment you will have to manage your own appointments and, to a large extent, your own detoxification process. You may still be surrounded by all the people, places and triggers associated with your addiction and will have easier access to drink or drugs, making it easier to succumb to the inevitable cravings.
This type of treatment may cost less though, and you will not have to take time away from your regular life. Both approaches can be beneficial for different people but residential drug and alcohol rehab has been shown to be the most effective way of treating serious addiction problems.
Addiction Treatments available for various Addictions
An important consideration is the range of addiction treatment options available at a particular centre. Many addiction treatment centres will treat a wide range of addictions but others might specialise and a treatment programme for cannabis addiction could be quite different to that for alcohol or opioid addiction.
Most rehab centres will offer drug or alcohol detox followed by or accompanied with a range of other treatments. These will usually centre on talking therapies such as group therapy, psychotherapy, one to one counselling and cognitive behavioural therapy (CBT). There might also be other therapies available such as art or music therapy, as well as workshops on nutrition, relaxation techniques, meditation and more.
The overall aim of these combined treatments is to help you explore the root causes of your addiction and give you the tools you need to live a healthier life free of drugs or alcohol. The exact structure and content of the treatment programme will be tailored to meet your individual requirements, so it's important to find a place that is a good fit.
Going through Alcohol and Drug Detox
One of the most important aspects of a stay in a drug or alcohol rehab is the detoxification or detox process. This is when you metabolise the toxic elements of the drugs or alcohol already in your system and is usually accompanied by a range of physical and psychological withdrawal symptoms.
These can vary considerably depending on the substance involved, the length and heaviness of usage and other factors. Withdrawal symptoms related to cocaine addiction are usually psychological in nature, for example, while alcohol or opioid dependency could lead to severe physical withdrawal symptoms. An alcohol or drug rehab that offers medically supervised detox can help you to get through this difficult process safely and successfully.
Mental Health and Addiction
Many people who are struggling with an alcohol or drug addiction may also have a mental health condition to deal with at the same time. This is quite common and the NHS estimates that between a third and a half of people accessing mental health services having co-existing mental health and alcohol and drug problems at some time in their lives.1
There is a complex relationship between addiction, substance misuse and mental health. In some cases substance misuse can trigger or contribute to existing mental health issues, while for others it is the mental health condition that can lead to substance misuse and addiction.
Treating both of these elements at the same time is often known as dual diagnosis treatment. This can be important as leaving one side of the equation untreated can lead to problems further along the road. If you are struggling with mental health issues alongside an addiction problem, the provision of dual diagnosis treatment could be another important consideration.
Where to find the nearest Rehab Centre
Location is an important factor for many people but it is important to find the right alcohol or drug rehab rather than just the closest one. Some people do prefer to stay local but if you are staying as a residential client you only have to get there (and some places will offer transport to and from the facility).
We have a wealth of experience pairing people with the addiction treatment centre that gives them the best chance of making a full and long-lasting recovery. Through preliminary interviews we can help determine the right choice for you and can guide you through the entire process, including treatments available, duration, costs and location. 
If you are struggling with any kind of addiction, contact us today to find out how we can help.
Posted on Friday, September 17th, 2021 at 9:23 am in Addiction.