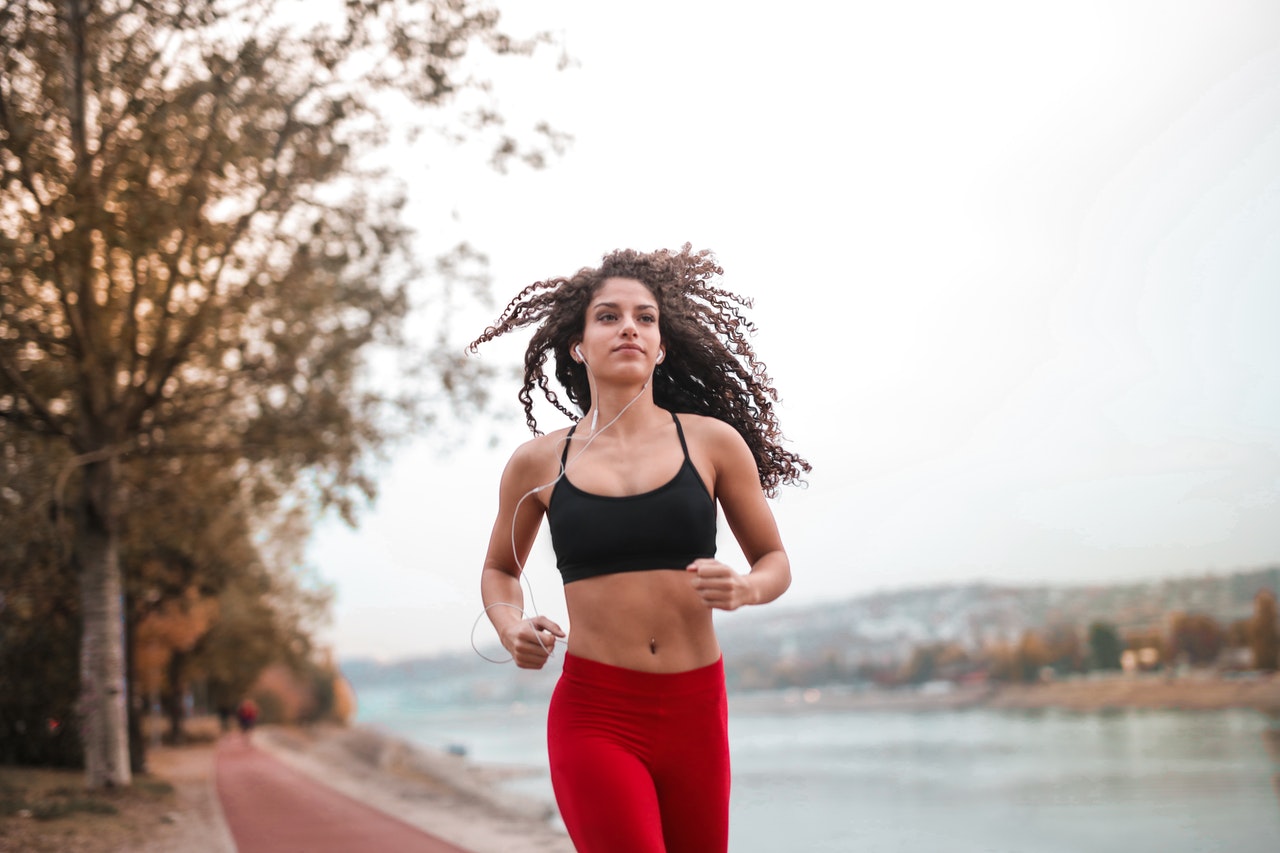 Exercising is a huge factor which contributes towards the increase in someone's mental health.
Having the correct mindset and attitude is also an important part to play when exercising. It is known that 1 in 4 people will experience a mental health problem of some kind each year.
These can include problems such as Anxiety, Depression, PTSD and many more. There were 3,899  suicides in England and Wales in 2022 alone… 
With the recent hit of COVID-19, the numerous national lockdowns as well as local lockdowns, this has affected closures of leisure centres as well as independent and large gym facilities. Exercise is known to improve mental health issues by reducing anxiety, depression as well as your overall mood.
Even just a 10 minute walk to the shop, is a daily form of exercise. You don't have to have a gym membership or be a fitness guru to exercise. Physical activity is not only good for your body but is great for your mind too!
As we are in another lockdown, it's important that not only are you eating and sleeping well, but you are making sure to get in at least one form of exercise once a day. These can include any of the following:
Going for a Walk
Studies have shown that running for 15 minutes a day or walking for an hour reduces the risk of major depression by 26%. A simple exercise such as going for a walk to the shop or taking your dog to the park, can have a huge positive impact on your mental health.
Especially with people working remotely from home and the short, dark days on the run up to Christmas, seeing the daylight and feeling the fresh air may feel impossible. Walking or Running can lighten up your mood as well as help you lose weight.
Sometimes even the most simplest of activities we take for granted. Exercise can also be claimed as a major distraction, allowing you to find some quiet time out of your daily outline to focus on someone more positive, which helps divert from negative thoughts 
Interacting with Online Classes
As the closure of the gyms, we have seen a massive increase in digital platforms use for businesses. One of which has been fitness groups and gyms. Businesses have taken their routines online.
Posting, sharing and interacting has meant that a lot of people have been getting involved. Instagram and Facebook being the main social media platforms to share their content and make sure people are keeping fit.
'Instagram Lives' were scheduled at different times of the day and still are for those who are isolating due to circumstances, as well as online class giveaways and much more. This moral and positive outlook is so important to get involved with and be a part of. So grab your 1ltr bottle of water, use it as a weight and get squatting!
Yoga and Meditation
Mindfulness exercises such as meditation, breathing and yoga can help your concentration and attention span in the present moment. Practicing these methods of relaxation can make them more aware of their thoughts, feelings and body sensations, resulting in gaining more control over their emotions, boosts attention and improves relationships.
Many people who take time to meditate regularly, have learned to relax their body on demand which, according to research, can effectively manage stress easier. 
Yes! Yoga is an exercise that focuses on flexibility, strength and breathing which is known to boost your physical and mental well-being. Studies have found that over 700 people found that practicing 12 minutes of yoga poses a day improved their bone health.
In addition, doing 20 minutes of yoga a day can increase your overall focus and concentration. Doing Yoga has so many benefits such as relieving stress, increases attention and concentration levels.
Certain Yoga poses help better for mental health than others e.g. The standing forward bend pose is an intense forward stretch, targeting the back muscles which improves strength and flexibility. Below are a list of Yoga poses you can try at home:
– Standing Deep Breathing: Pranayama

– Half Moon Pose 

– Eagle Pose

– Triangle Pose

– Tree Pose

– Cobra Pose

– Half Tortoise Pose

– Blowing in Firm
Making sure that you include one form of fitness a day, can progressively change your mindset and outlook for the better. Dedicate time to yourself, whether it's 10 minutes or half an hour. Here at Action Rehab, we would love to hear your stories, regarding fitness and how exercising has helped with your mental health.
To view more inspirational quotes, follow our Instagram and Facebook account.
Sources
https://www.nhs.uk/conditions/clinical-depression/
https://www.ons.gov.uk/peoplepopulationandcommunity/birthsdeathsandmarriages/deaths/bulletins/suicidesintheunitedkingdom/2019registrations
Posted on Thursday, November 26th, 2020 at 10:43 am in Latest News.